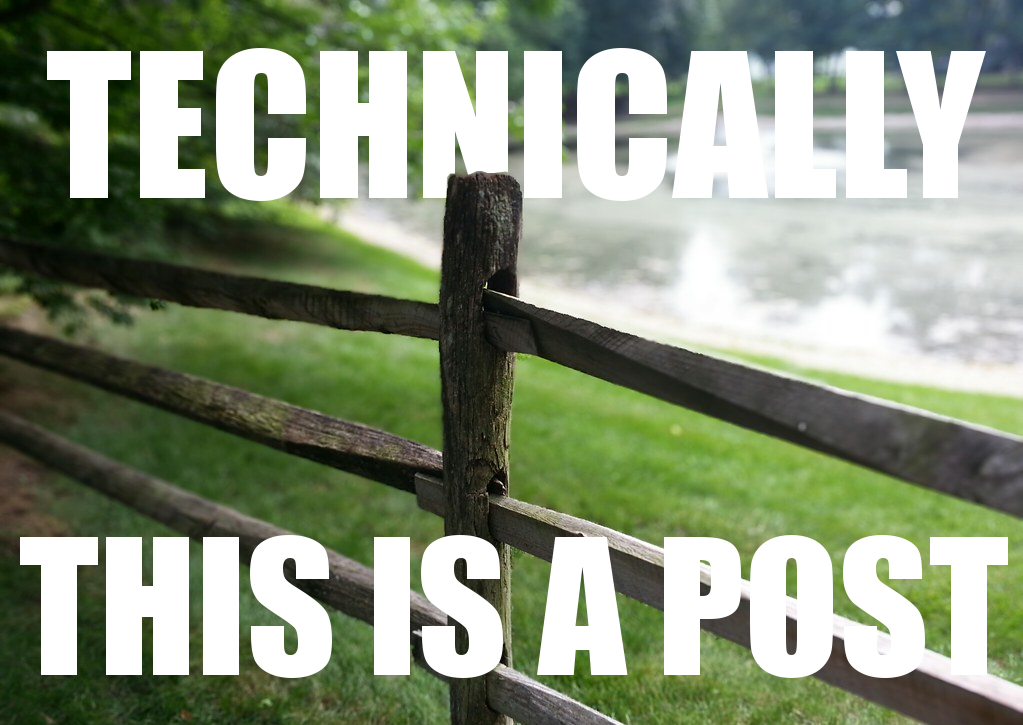 So I haven't been writing posts very steadily lately. Yeah… sorry about that. I thought the summer would mean that I finally had the mental and emotional energy to do more, and that… well that kind of didn't happen. But not writing doesn't mean not thinking, and I have a whole lot of ideas running around on articles I'd like to write. So this week's post is a reminder to myself of the things I have ideas for. And who knows—if you all like some of these ideas and peer pressure me, I might actually write one of them. (I mean it worked for "Old Town Road.")
Marianne Williamson. There is just… a lot going on there. A lot.
My Complicated Feelings on the Disney/Sony fight over Spider-Man
Songs that seem to sexualize a girl or woman's low self-confidence and the fact that she's not aware of her own value. ("She Don't Know She's Beautiful," "Treasure," "Little Things," etc.)
A frequent companion to those types of songs I call the Nice Guy Song, about how a guy (or occasionally a girl) would TOTALLY be a better partner than the person the object of their affections is currently with. ("Girl All the Bad Guys Want," "Flavor of the Weak," "You Belong With Me," etc.)
The harmful effects of "Chosen One" rhetoric in media.
Holy Shit, Literally All of My Favorite Things Growing Up Involved Child Soldiers.
The Spider-Man game for the PS4 (This one is actually likely to happen, I made Richard make me An Art for it and everything)
A renewed take on my gun control post
Ellements of Film posts on Avengers: Endgame or Amazon's The Boys
I can't promise returns on any of these (except maybe the Spider-Man game one, I opened a file and everything). But I promise I haven't forgotten my beloved Feminist Fridays, and I hope you all haven't either.
Signed: Feminist Fury
***
Featured image depicts a fencepost with the text "Technically this is a post." The original photograph is titled "The fading fencepost," was taken by DeckerEgo, and is licensed under a CC BY-SA 2.0 license.