With friends like these… [incoherent screaming]
So remember last week, when I said that I wasn't going to critique Marie Kondo in particular, because critiques of her have a lot of weird sexist and racist undertones? So…. Yeah. I was right about that. And now I have to be sad about the world again. (This post is going to involve a lot of GIFs, because the way I am dealing with my depression and anger at the world is by using a lot of GIFs.)
Barbara Ehrenreich, Katha Pollitt, and Elaine Showalter are all writers who I've respected for a long time. When I was teaching, I used pieces from both Ehrenreich and Pollitt. I've cited Showalter in my own work, because I apparently can't stop talking about the concept of hysteria. All of them have, at one time or another, (and to one degree or another) written really insightfully about gender, culture, and class. And when I first saw these comments, I was just gobsmacked. Because these three women that I respected had just done the intellectual equivalent of shouting "PSYCH!" in my face while lighting The Feminine Mystique on fire and tearing pages out of Orientalism.
Orientalism is actually something that I somehow haven't talked about very much, which means I probably lost a game of SJW bingo somewhere. Orientalism, as discussed by Edward Said in his excellent book by the same name, refers to the stereotypical attitudes people in the "West" have about people from the "East" (most notably the Middle East, North Africa, and Asia). These attitudes are typically both patronizing and sexualized, depicting Eastern cultures as exotic, erotic, and uncivilized. One aspect of Orientalism that is highly relevant to these godawful tweets is the concept of the sexualized, submissive Asian woman. Asian women are often depicted as diminutive, modest, and secretly sexual. She's often either/all an "exotic" version of the manic pixie dream girl, a submissive wife, and a sexual object. It's the kind of thing I expect from certain anime and porn, not three well-respected female authors.
Let's look at the different aspects of Orientalism, often also imbued with sexism, that these three women present. Most of these tweets have this idea of a strict difference between the "East" and the "West," with the explicit idea that the United States as part of the West is supposed to be superior, but something about the influence of the East has diminished us. (Also, most of these authors use the terminology of "America," but I'm making a concerted effort to use the phrase "United States" because it is pretty damn presumptive for us to steal a moniker that is applied to two different continents, so I'm going to accurately quote the authors but then use the term "United States" in my discussion of their tweets.) And then there's all kinds of objectification, but I don't want to give too many spoilers.
First we have Ehrenreich's first tweet:
Which… wow.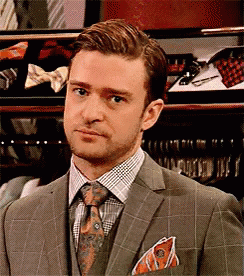 First of all, the United States is definitely in a decline. I could go outside and point, and I will probably land on evidence that the United States is in decline. But one thing that is definitely not a sign of our decline is that Marie Kondo does not speak English. Does Ehrenreich think that all people who visit the United States should speak English? Because United States citizens definitely don't follow that logic when we visit other places. Does she think that we should only be influenced by people who should speak English? Because that's not a really great standpoint, either. There are all kinds of amazing, thoughtful people in the world whose ideas should influence us. And not all of them are going to learn English because we are too lazy to be multi-lingual.
It's worth noting that Ehrenreich deleted this tweet, and then replaced it with the tweet that I'm about to discuss, because it shows that she's self-aware enough to know that the way she phrased this was Not Good, but not self-aware enough to know that she just shouldn't be letting this idea into the wild in any form.
In her second tweet she writes, "I confess: I hate Marie Kondo because, aesthetically speaking, I'm on the side of clutter. As for her language: It's OK with me that she doesn't speak English to her huge American audience but it does suggest that America is in decline as a superpower."
…Ok. So. First of all—as I pointed out in my own post (seriously I do this for funsies and cheap therapy, how am I better at articulating this than a woman with actual publishing deals) the issue is not with Kondo herself, it is with minimalism. Kondo is not breaking into your house and burning all of your clutter. She is saying that you should take a look at your clutter and see how much happiness it is giving you. If the aesthetics of clutter give you joy? Great! Clutter sparked joy. Watch Brooklyn 99 instead of her show.
Second. It is obviously not ok with you that she doesn't speak English. If it was ok with you, you wouldn't be fucking saying these things. You are implying that the size of her United States audience should have some influence over the language that Kondo speaks. You know… you know that's why interpreters and translators exist, right? Like no one made JK Rowling learn Mandarin just because Harry Potter got translated into 60 different languages and there are a ton of Harry Potter fans in China. They have translators for that. (Yes, I did a Google search to make my point. That's how pissed I am.) It is not incumbent upon Kondo to learn an entirely new language just because a bunch of people in the United States like her work. Second, and I cannot repeat this enough, it is in no way a sign that the United States is declining as a superpower. And honestly, the implications of that thought are suuuuper imperialist and scary. What Ehrenreich is basically saying is that Kondo should have felt pressured to learn English in order to appease the powerful and judgmental people in the United States, who are at the top of the global food chain and thus have no need to do something as petty as "read subtitles" or "listen to an interpreter" or "acknowledge that other languages exist."
Then Ehrenreich tried to "fix" things in the worst way possible: saying that she was just joking.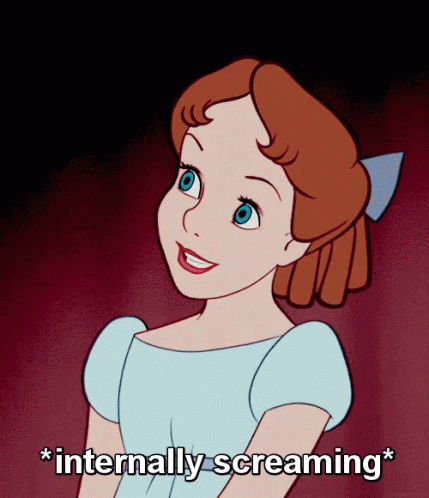 …it is the reaction of basically every racist/sexist/etc. to say "I was just kidding!" when they say something upsetting. (Also, they don't actually decide that they are joking until they determine if their audience is reacting positively or negatively. Then if it's negative, they were definitely joking.) It's the reaction of every racist/sexist who is also an asshole for separate reasons to imply within this defense that the audience just "didn't get the joke." According to Ehrenreich, she was trying for "subtle humor." What about her tweet could even generously be described as either subtle or humorous? She is owning exactly none of her own behavior in this tweet.
Moving on to Katha Pollitt's reply, where we get to move further into the personal Orientalism:
"I think her speaking Japanese adds to her fairy-like delicacy and charm. It exaggerates the diff between herself and her lumpish, clueless American clients. She's the decluttering equivalent of Queer Eye. Outsider helps insider who's doing it all wrong."
Pollitt basically manages to be dreadful to everyone in this sentence. She is dreadful to Kondo, who she turns from a person into a mythical creature while trying to basically say, "Kondo speaking her own language is a feature, not a bug!" Like…. What? Calling Kondo "fairy-like," "delica[te]" and "charm[ing]" aren't the compliments that she thinks they are. She is forcefully Othering Kondo, especially when she compares her to her audience. Pollitt is dreadful to people in the United States, who become "lumpish" and "clueless." I know I was just badmouthing the US a little while ago, but… lumpish and clueless? According to imdb, some of the people that Kondo helps are: a widow, a couple expecting their first child, a retired couple, and some pet owners. They sound like… people? Pretty normal people. She's also dreadful to the guys from Queer Eye by basically paring down their appeal to an "insider/outsider" dichotomy. I am just so, so done.
Pollitt, unlike Ehrenreich, seems to make at least a half-hearted attempt at actually accepting criticism.
So she starts off kinda bad, basically saying "I wasn't trying to be racist to allll Japanese women. I was only trying to be racist to this specific Japanese woman," and then describes Kondo's experience and demeanor as if this is going to make things better. But she at least acknowledges that she made people angry, and promises to consider the criticism she's gotten.
And then…. Showalter.
"She is certainly a pretty little pixie, & I am keen on decluttering but I am immune to Tinkerbell teaching me how to fold my socks."
I just… I mean… how do you get things this wrong? First of all, if you actually don't mind decluttering, then why the hell are you wading in on this? Just happily continue being ok with decluttering, and don't say anything about this. Second…. "pretty little pixie?" "Tinkerbell?"
Tinkerbell does not approve of your shit, Elaine Showalter. Showalter is best known as a feminist theorist. She, of all people, should understand the harm in objectifying women based on their appearance, using dehumanizing language, and essentially scolding women for taking part in domestic-sphere type activities. I just….
Even worse, as far as I can tell Showalter is the only one to not even attempt to apologize for her words. I gues she's just hoping we all… forget? Move on to the next crisis?
Marie Kondo is a person. Not a pixie, not a fairy godmother, not a sign of the decline of the United States. A person. A person who is enjoying a cultural moment right now, and a person who deserves to be critiqued if there are things to be critiqued about her, but these "things" do not include her appearance, her demeanor, or her language skills.
I really can't fully express how disappointed I am in these three women. It is hard enough right now with all of the alt-right or just generally conservative assholes doing their best to drag women down, suppress our voice, and take us out of the public sphere. When self-professed feminists and leftists (instead of apologizing for being an asshat, Showalter has spent most of the last few days retweeting criticism of Trump and his administration) take part in those activities, it is deeply disappointing. We can't fight the enemy in front of us when we're worried about getting stabbed in the back. We are living in dangerous times, and we do not have time for this shit. Everyone who is left-leaning needs to get with the goddamn program, because we are moving forward, with or without them.

Signed: Feminist Fury (with extra fury today)
***
Featured image is of one of the tweets in question with a bunch of "no" written all over it by the generally horrified editor of this post.